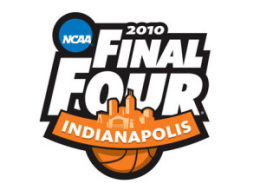 Individually, I did a little better yesterday than I did on Thursday. I went 12-4 on Friday and have seemed to pick the opposite winner in every '5 vs. 12′ match-up with the exception of Michigan State.
Today's Rundown(Teams in bold are my personal bracket pick; teams in italics were supposed to lose in Round 1, but didn't so I'll pick them today)
Today's Record: 4-4
Update(10:45PM): Kansas State rolls by BYU.
Update(10:40PM): Kentucky blows out Wake Forest, 90-60.
Update(8:00PM): #11 Washington is in commanding control of #3 New Mexico.
Update(7:58PM): Baylor handles Old Dominion.
Update(7:55PM): My bracket is now in the garbage.
Update(7:52PM): I can't believe I'm about to report this, but my girlfriend(who has never watched basketball before) picked Northern Iowa over Kansas. At least one of us knows basketball.