When it comes to sports, New York has bred a number of world-class competitors over the last few decades. From classic swingers, such as Babe Ruth, to modern day heroes, such as Michael Jordan and Mike Tyson, New York has a long history of sporting greats.
However, away from the baseball fields, football fields and other arenas of competition, in recent years New York has also become something of a breeding ground for another type of champion – poker players.
Thanks to a steady stream of poker icons making a name for themselves on the international circuit, New York has become synonymous with poker success and was even used as the setting for the cult classic Rounders. Starring Matt Damon, Ed Norton and John Malkovich, the 1998 film focuses on Mike McDermott (played by Damon) who is a poker player tasked with using his skills to rebuild his bankroll and take part in the World Series of Poker (WSOP) Main Event.
New York's History with Poker
(Image: thesolemates.com)
Using New York City as the backdrop, Rounders charts the highs and lows of poker. However, it ultimately paints the picture of skill triumphing over luck. In fact, when asked why they first fell in love with poker, a number of champions, including Hevad Khan, Gavin Griffin and Vanessa Rousso, have cited Rounders as their inspiration.
For those who might not be fully aware of the extent of the game's popularity around the world, it's huge; estimated to attract well over 100 million players worldwide every year. Even just taking into account the online game, the numbers are more than impressive. The world's largest poker room operator, PokerStars, for example, has recently celebrated reaching more than 100 million registered players, and it's through this medium that many modern players have been exposed to the virtues of the game.
In terms of TV coverage, meanwhile, the World Series of Poker, or WSOP, (basically the Super Bowl for poker players) is now show on ESPN and, while it doesn't draw as many viewers as the average NBA game, recent figures suggest more than 1.2 million Americans watch the tournament's premier event annually. This level of coverage has helped create an industry where the sport's biggest stars are becoming household names, and their performances household knowledge. In the same way that Ryan Fitzpatrick's performance for the Jets against the Giants might be reviewed, it's now not unusual for winning and losing poker hands and strategies to be pulled apart and analysed, shared, and made legend.
New York's Poker Greats
Naturally, as with every sport, poker has its standout performers and it is indeed New York that has produced some of the game's biggest stars.
Erik Seidel
Looking back at the poker hit Rounders, one player in particular stands out despite appearing on screen for just a few minutes. Erik Seidel was born and raised in New York City and earned his stripes playing in the now renowned Mayfair Bridge and Backgammon club. A master of chess, backgammon and card games from an early age, Seidel eventually entered the $10,000 WSOP Main Event in 1988 where he finished second to Johnny Chan.
This epic battle was depicted in Rounders (shown in the video above) and not only gave the lead character, McDermott, the desire to play at the WSOP, but inspired millions of viewers around the world to try their hand at poker.
After moving from New York to Las Vegas, Seidel became a veritable legend in the sport and is now a member of the Poker Hall of Fame. Like Hall of Fame running back Marshall Faulk, Seidel is revered by his peers and often asked his thoughts on the latest contenders and state of the sport.
Vanessa Selbst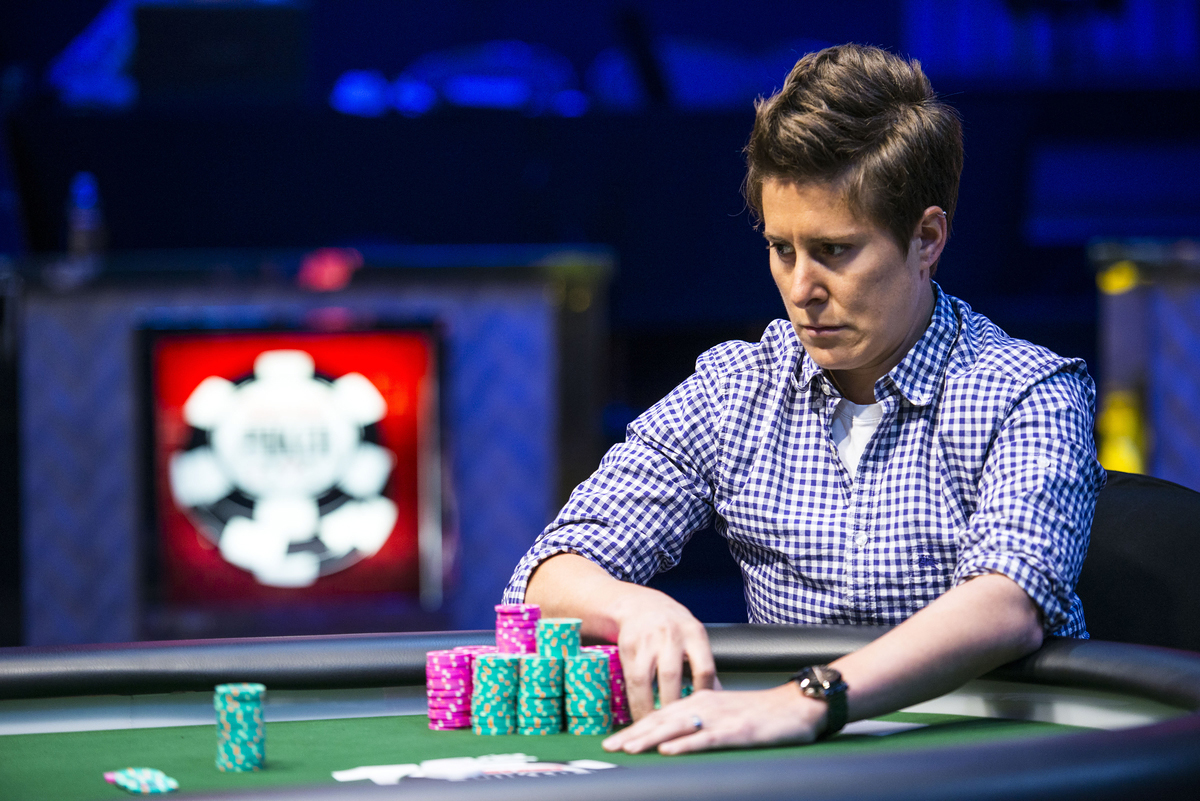 (Image: bloomberg.com)
Joining the list of young pros who were inspired by Seidel is the leading female poker player of all time, Vanessa Selbst. New York native Selbst was captivated by Rounders and eventually became caught up in the poker boom in the early 2000s.
Having graduated from Yale with a degree in Political Science, Selbst used her analytical capacity and ability to understand game theory and probabilities to gradually become a force to be reckoned in the poker world. After honing her skills online, Selbst transitioned to the live arena where she was able breakout by finishing seventh in one of her first major WSOP events.
That performance netted Selbst $101,285 and since then she's never looked back. With multiple wins at the WSOP and other international tours such as the EPT, Selbst has won more than $11 million playing poker.
Stu "The Kid" Ungar
(Image: YouTube.com)
Another poker player to emerge from the gritty cash games and tournaments in New York was one of the greatest pros to ever handle a deck of cards, Stu Ungar. A world-class gin rummy player before he turned his attention to poker, Ungar became known as "The Kid" in poker circles due to his youthful looks.
Despite that appearance, though, like many New York greats before him, Ungar had an inner passion that was hard to beat. Using a combination of cunning, wit and charm, Ungar was able to beat the best poker players of the day and took down the famous WSOP Main Event a record three times.
In fact, despite his early passing in 1988 at the age of 45, Ungar is still regarded as one of the greatest poker players to have ever lived and is regarded as highly in the sport as Yankees fans regard the likes of Reggie Jackson and Thurman Munson after their 1976 season.
New York State of Mind
(Image: popista.com)
Why are New York poker players such a successful breed? There's no doubt that the Big Apple's affinity for games of logic and skill such as chess has helped.
However, it seems the main reason for New York's poker prowess is its residents' resolve. At times, poker can require as much perseverance as passion. Unlike football or basketball where the top players may experience short dips in form, poker players can go many months without securing a win due to the sheer number of players in modern tournaments.
To thrive in a sport like this you need an unbreakable spirit and perhaps it's for that reason above all else that many New Yorkers have been able to flourish in the poker arena.