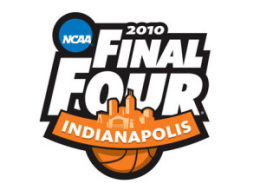 So our first day did not go so well. I finished with an embarrassing 8-8 record. Before today's action begins, let's just reflect on the fact the nation's best conference(The Big East) should have went 0-4 yesterday. Villanova got bailed out by the referees in OT, Georgetown forgot to show up, Marquette stopped playing defense, and Notre Dame choked like usual. We'll see what today holds for the other Big East teams in the field(Syracuse, West Virginia, Louisville). Let the Madness begin…Updates all day……
Today's Record: 12-4
Update (12:40AM): Maryland takes care of Houston to give us a solid 12-4 record on Day 2. Thanks for following, check back in tomorrow afternoon for coverage of Round 2!
Update (12:25AM): California hangs out to beat Louisville. Impressive showing from the unimpressive Pac-10 in Day 2 of the tourney.
Update (11:58AM): Ohio State handles UCSB despite Evan Turner shooting 2 for 13 from the field.
Update (11:50PM): Syracuse avenges its upset loss to Vermont in 2005.
Update (10:01PM): Michigan State sneaks past New Mexico State. Kalin Lewis scores 25 points after only attempting 11 shots from the field.
Update (9:31PM): Georgia Tech wins over Oklahoma State. One of the more interesting and entertaining endings of the day.
Update (9:25PM): Duke never trailed as they rolled over Arkansas- Pine Bluff. Singler posts a solid 22 points with 11 boards.
Update (9:22PM): Gonzaga gets past Florida State with 4 players scoring at least 13 points.
Update (5:20PM): Wisconsin holds off Wofford's late charge for the win.
Update (5:15PM): Texas A&M holds off Utah State.
Update (5:05PM): Pitt is in commanding control of Oakland. Nice bounce back by the Big East.
Update (5:00PM): Missouri defeats Clemson, 86-78.
Update (4:40PM): Purdue avoids an upset by defeating Siena.
Update (2:30PM): Xavier knocks off Minnesota.
Update (2:30PM): Cornell upsets Temple.
Update (2:30PM): WVU wins big.