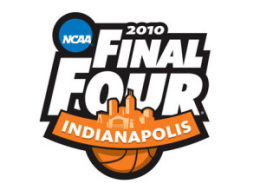 The first wave of games provided some excitement. Follow our rolling feed all day.
# of Correct Picks: 8 of 16. Ouch.
Update(1:04AM) Well that wraps up Day 1. My bracket is not a pretty sight. Let's hope Day 2 is better.
Update(12:45AM) New Mexico hangs on to knock off Montana.
Update(12:30AM) Texas can't make their foul shots, Wake burns them at the end for a 81-80 victory.
Update(12:14AM) Tennessee hangs on to beat San Diego St.
Update(12:05AM): Strong showing from Lehigh, but Kansas wins by 16.
Update(10:05PM) Washington knocks off Marquette, 80-78. The Big East is 1-3 today.
Update(9:31 PM) Ohio pulls off the biggest upset of the day over Georgetown.
Update(9:28 PM) Northern Iowa hits a three-pointer to sink UNLV.
Update(9:25 PM) Kentucky blows out E. Tennessee St.
Update(7:15PM) Butler comes from behind to knock off UTEP.
Update(5:45PM) St. Mary's knocks off Richmond, one of the tournament's darlings.
Update(5:30PM) Kansas State crushes North Texas.
Update(5:00PM) Baylor knocks off Sam Houston State.
Update (4:45PM) Murray State hit a buzzer beater to knock off 4th seeded, Vanderbilt.
Update (2:30PM) Villanova first took the lead in overtime against Robert Morris and held on for the victory.
Update(2:25PM) Notre Dame fell by one to CAA Champion, Old Dominion. Oops.
Update (2:25PM) BYU defeated Florida in an exciting OT contest.